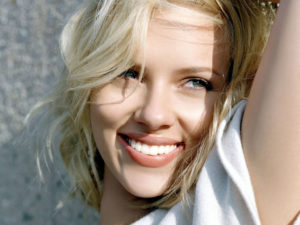 When your work involves meeting people, it is important that you face them with a sparkling white smile. After all, first impressions truly make an impact on how people see you.
Teeth whitening is actually one of the least expensive cosmetic dental procedure that could enhance your smile. It is performed at the dentist's clinic using a variety of equipment, products and techniques.
Even if you find and use the most expensive and presumably the most effective at-home teeth whitening kit out there, it is still best to get a dental exam first before applying any chemical treatment in your teeth.
Your dentist will identify if the discoloration is merely due to food and beverage stains or caused by a condition that needs dental treatment.
2 Major Causes of Teeth Discoloration
Intrinsic Discoloration
Teeth discoloration brought about by enamel loss or aging is an example of intrinsic discoloration. Another cause of it is excessive fluoride or antibiotic exposure during teeth formation. Developmental disorder like experiencing jaundice from childhood is also another possibility.
Teeth that have gone through tooth canal, decay or developmental trauma can also cause teeth to discolor.
Extrinsic Stains
These stains are caused by substances that usually come in contact with your teeth. Common examples are chewed tobacco, smoking, wine, tea and coffee.
Both intrinsic and extrinsic discoloration can happen at the same time.
If you are wondering whether teeth bleaching is safe or not, it is.
The chemicals used in this procedure are composed of organic molecules that do not materially destroy or affect the mineral structure of your teeth. However, there are still minor side effects that you will temporarily encounter. Teeth sensitivity is one.
Teeth Whitening Options
Whitening procedures range from the use of gels that can only be applied by a professional to the use of at-home products that you can buy at your local pharmacy. In general, the teeth whitening procedures you get from the dentist are more expensive but produce faster results.
If you are still thinking about getting that pearly white smile, here are your options:
Professional Teeth Bleaching
It involves using concentrated whitening get that are not available in any pharmacy. Though the chemicals used in this procedure are stronger and are more potent, they can be safely handled by certified dental practitioners.
In-Clinic Whitening System – This is a teeth whitening procedure performed inside the dentist's office. They involve a state of the art light source and laser that intensifies the bleaching action in the process.
At-Home Whitening Kit – These are thin and flexible custom made mouth trays that you can fill with whitening gel. You need to leave this on your teeth for a prescribed amount of time.
Over-The-Counter Teeth Whitening Products
These products can still whiten your teeth. But as they go in lower concentrations, it will take time for you to see real results.
If you prefer to use this type of process, you can ask your dentist for product recommendations. These are usually sold as whitening toothpaste, teeth strips, brush-on or chewing gums.
The Top Three Most Common Side Effects
As teeth whitening involves chemicals, bright lights and laser, you can expect that there will be some form of side effect after the procedure.
The most common side effect that many patients experience is teeth sensitivity. This usually occurs 24 hours post procedure. For patients with lower tolerance to teeth sensitivity, this can come across as pain. But taking some pain reliever every 6 to 8 hours can remedy this problem.
Another common side effect of teeth whitening is soft tissue irritation. This problem occurs when strong at-home whitening solutions get in contact with the gums. If you experience irritation, it is best to see your dentist right away.
Lastly, nausea or vomiting is also a side effect when you accidentally ingest the bleaching gel from whitening kits.
If you are currently pregnant, it is advisable to hold off this procedure until you stop breastfeeding. Patients with peroxide sensitivity and allergies should also take teeth whitening with precaution.
There are some people who think that teeth whitening masks the carelessness they had with their dental health. However, dentists say that when you regularly brush your teeth, flossed and have kept up with your dental appointments, teeth whitening shows even better results.